SERVICES
Stainless steel high-end customization one-stop service.

Cost Evaluation
According to the customer's drawings or samples, ABLinox's engineering team will conduct a preliminary evaluation of the product's difficulty, production process, etc.; our cost department will make a reasonable and accurate quotation according to the order quantity, material and other specifications.

Egineering Design
ABLinox continues to strengthen the width of the product line and the depth of individual products to meet the diverse design and production needs of customers. In order to realize and meet the customer's technical and quality requirements, in the early stage of research and development, ABLinox will communicate with the customer's engineering quality team to reach jointly development and innovation and conduct product pre-production training to help the supervisors of relevant workshops sort out key product information, ensure that the key dimensions of the product are correct, and avoid possible production problems.

Mold Production
ABLinox will deal with customers in detail in the early stage of mold production, confirm key dimensions, and help customers solve problems in previous product production. According to customer needs, optimize the process, adjust product structure, redesign molds, and make 3D drawings through computers. Further produce molds, and finally inspect the molds to be qualified and put into proofing and mass production.

Precision Casting
Our team will conduct product knowledge training before production, hold technical exchange meetings, and ensure that product production instructions are communicated to every employee. Carry out process control during production, monitor products in real time, give timely feedback on production progress and problems, and make program adjustments to ensure the stability of product quality details. After production, carry out product summary, optimize and upgrade product process design and quality design, etc.

Precision Machining
We have 40+ CNC lathes, 5+ machining centers, 200+ polishing machines, using modern equipment such as spectrometers, hardness testers, secondary element measuring instruments, air-tight testing machines, salt spray testing machines, etc., to make the quality of products more stable and simplify the quality Identify and improve production and processing efficiency. We have professional technicians, engineering department and quality department team to control the product quality together.

Surface Treatment
ABLinox has many kinds of surface treatment, such as mirror polishing, sanding, electrolysis, electroplating, vacuum plating (PVD, PVB), pickling, color spraying, sandblasting, vibrating, etc. We can combine product features to customize according to customer needs or cooperate with customers to adopt better surface treatment solutions. We will also provide new and trendy colors and other solutions to customers to help customers open up new markets.

Assembly & Packaging Solution
ABLinox has its own assembly workshop, and we will customize the packaging according to the requirements of customers to ensure that the products will not be scratched or stained during transportation. And give the most reasonable logistics plan, so that the products can reach the customers successfully, and at the same time help customers reduce costs and increase efficiency. We will continue to optimize the packaging and shipping plan, and strive to help customers relieve their concerns.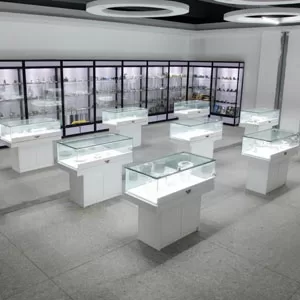 
Sample Service
ABLinox's product samples will be confirmed by the engineering department, quality department, and business department and then sent to the customer for inspection. After the customer confirms the sample, mass production will be carried out. In this process, we are constantly making breakthroughs and optimizing. Keep improving, and strive to make products approach to perfection.

After-sales Service
From pre-sales, sales to after-sales, we have business specialists with many years of professional knowledge reserves to connect with you, and answer your questions in a timely manner within 24 hours!
1

What Inspection Equipments Do You Have?

Germany spectro spectrum analysis, salty spray tester, hardness machine, microscope, control quality from material to products.
2

How Do You Control Quality?

We have the professional inspection equipment and QC QA team, 100% test before delivery.
3

How Do You Offer the OEM and ODM Service?

Not only have our own casting produce line, but also have the machining equipment, CNC center, can offer you one stop service. Have the professional and rich experience engineer team.
4

What About the Delivery Time?

It would be 20-30 days normally for the parts to be ready and we had a system to ensure the time. When you made your order, you would know.
5

What if We Do Not Have Casting Drawing?

Samples would be available, and we would send you drawing to confirm. Of course, we would ensure the safety of the drawing.
6

How to Ship?

For small quantity, we have cooperation withDHL, TNT, FEDEX, UPS Etc. For big quantity, air or sea would be available for you to choose.