
Custom Stainless Steel Products
ABLinox has over 15 years of experience customizing stainless steel. We provide custom stainless steel products and manufacturing services to our customers.
Stainless Steel Machining
Stainless steel machining is commonly used in the manufacturing of a wide range of products, including automotive components, medical equipment, and aerospace parts.
ABOUT US
ABLinox has 15 years of experience in stainless steel machining since ABLinox (Guangdong) Precision Metal Technology Co. Ltd (ABLinox for short) was set up in 2008 in Foshan, Guangdong, China.
ABLinox established the standard management system and quality control systems, aimed to give one-stop stainless steel machining technical solution service and develop competitiveness for the global customers at the early stage of establishment. And within 2 years, we have grown from a small workshop to a modern enterprise with modern production lines and expanded 8 times in order to provide more competitive services to our customers. Besides, ABLinox passed the international standard systems of CUPC, NSF, CE, EN, ROHS as well as ISO quality system, and achieved deeper and broader international business expansion in 2013.
In 2014, ABLinox decided to provide special custom stainless steel product services for world brands as our strategy and upgraded the production capacity by 10 times to ensure that it can provide world-class service and manufacturing. The company has transformed from a single manufacturer to a one-stop solution supplier with R&D and design and solve the customized product techniques with the realizing whole process independent manufacturing lines. ABLinox specially focused on custom stainless steel products and stainless steel machining, through mold design and manufacturing and professional casting technology, as well as product structure technological design, molding, casting, fixture tooling design, processing, surface treatment, product assembly and packaging, etc, and improved the function and quality of customized products every month, with customer together, we want to develop each customized products could be high market share and loved by user. Truly realize one-stop solution service to our customers.
In pursuit of efficient, rapid and steady development, ABLinox is always adopting the latest technology, configuring the most professional equipment and innovating the best solutions, and has been recognized by the industry, customers and the market, with 30 certificates of utility model patent and 5 certificates of invention patent and the honorary titles of "Chinese National High-Tech Enterprise", "Science & Technology SME in Guangdong", "Benchmarking Model Enterprise in Zhaoqing Hi-Tech Industry Development Zone", "Supported Benchmarking Model Enterprise of Management in Zhaoqing Hi-Tech Industry Development Zone", "Center for Green High Performance Faucet Engineering Technology in Zhaoqing". Hence, ABLinox won the gold award of High-Quality Casting in China (Shanghai) International Casting Expo and the third prize of Benchmarking Model Enterprise of Management Training Demonstration Improvement Project in Zhaoqing Hi-Tech Industry Development Zone in 2021. ABLinox is devoted to being a "specialization, refinement, differentiation and innovation (SRDI) enterprise".
At present, ABLinox has become a professional manufacturing partner of many famous brands in the field of sanitary ware and never stopped to expand in the field of upgrading industries: automobile, pump and valve, machinery, communication, medical equipment, aeronautics and space, as well as in the field of high-quality home tech supplies: coffee machine, meat grinder, cooking machine, mixer, water purifier, and yacht. We have become a reliable manufacturer in the specialized field of custom stainless steel products and accessories.
ABLinox has covered a wider range of the international market, cooperating with customers not only from the top 10 brands in EU and USA but also from Australia, Africa, the Middle East, etc. In China, ABLinox has helped the top 10 sanitary brands with their globalization, and become one of their long-term cooperative enterprises.
In the international market environment after the epidemic outbreak, ABLinox still adheres to the concept of sustainable and steady development, strives for strengthening its professional ability, and improves the one-stop-solution ability for its customers.
In the future, ABLinox is struggling to focus on and optimize its industrial advantages with the spirit of innovation and successfully turns to be an indispensable professional solution provider of stainless steel research and customized production.
We want to win with you and fight for the championship together. Waiting to work with you!
Learn More


R&D

300+ invention patents created and owned



QUALITY

International standard quality control system



PRODUCTION

24 X 7 professional technical & CSR support



SERVICES

Perfectly deliver what we promise on time
SERVICES
There are more than 2000 cooperative manufacturers. Most of the door and window factories and hardware brands in China have quite good cooperative relations with ABLinox. With rich OEM cooperation experience and advanced stainless steel machining technology, ABLinox has been an excellent OEM brand in the eyes of partners for many years.
Cost Evaluation

1

Egineering Design

2

Mold Production

3

Precision Casting

4

Precision Machining

5

Surface Treatment

6

Assembly & Packing Solution

7

Sample Service

8

After-sales Service

9

OEM/ODM SOLUTIONS
Expertizing with a great industrial experience during the past 30 years, ABLinox has been raised up to become a professional aluminum molding and heating solutions high-tech enterprise integrating strong R&D capability, reliable quality control system and consistent manufacturing capacity. ABLinox has successfully served hundreds of customers worldwide with its innovations.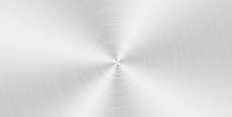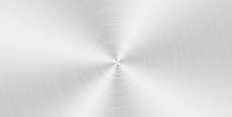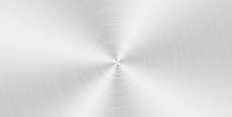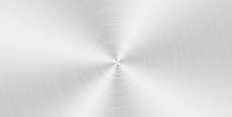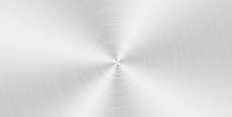 
Stainless Steel Investment Casting Customization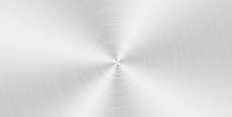 GET A FREE CONSULTATION
Our professionals are happy to provide you with professional solution consultation according to your requirements. Our satisfied long-term partnership clients have covered more than 15 countries all over the world since 2008.
PROJECTS
Here you can see samples of our latest work. If that's not enough to convince you, check out the full experience under the button.
Learn More
BLOG
2022-07-02

In order to enhance and strengthen the wolf nature of the team and enhance cohesion. [...]

2022-06-20

All the business personnel of the company participated in the internal business sharing and exchange meeting in the branch. [...]